Arizona Spice Company LLC

909 East Main Street

Mesa, AZ  85203

Open to the Public

Winter Hours

Tuesday--Friday

10:00 AM to 5:00 PM

NOW OPEN SATURDAYS

10:00 TO 4:00

Next to Harmon's Lock & Key

and the Ham Bone.

480 632-2168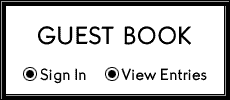 No MSG, No Chemicals

No Hidden Ingredients


When you walk into our facility, or make a purchase online, know you are getting freshly made products that contain only fresh all natural ingredients. We create and pack our products in our own FDA registered processing facility.   You will taste the difference. 

Our large assortment of all natural Southwestern products are sure to please the home or restaurant chef.  There is nothing in our ingredients that you wouldn't use yourself at home.   Our flavors are bold so a little bit goes a long way.  This is because we have no added chemicals, fillers, MSG, or even anti-caking 'stuff'.  And the salt?  It's never a first ingredient except in our sea salts. You won't miss the salt and you won't miss the chemicals.  


Custom Arizona gift baskets available any time of year.  Great corporate or personal gifts. Pick your own products or choose from our assortment listed online.. 
    Wholesale, retail, co-packing and private labeling available.

Corporate discounts on large orders.  Please call or email.

Thank you,

Debbie Roberti- Founder/Certified Food Processor/Co-Packer